Prints of a New Kind. Political Caricature in the United States, 1789–1828
New publication from Allison M. Stagg
26.04.2023
"Prints of a New Kind" details the political strategies and scandals that inspired the first generation of American caricaturists to share news and opinions with their audiences in shockingly radical ways. Complementing studies on British and European printmaking, this book is a survey and catalogue of all known American political caricatures created in the country's transformative early years, as the nation sought to define itself in relation to European models of governance and artistry.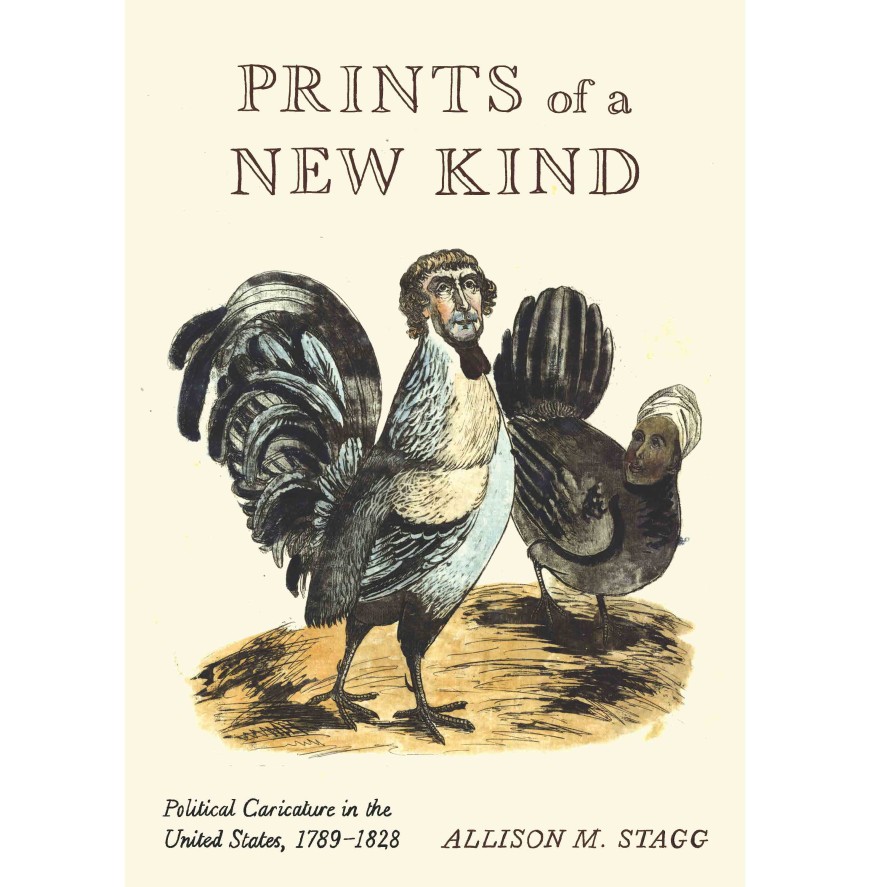 Allison Stagg examines printed caricatures that mocked events reported in newspapers and politicians in the United States' fledgling government, reactions captured in the personal papers of the politicians being satirized, and the lives of the artists who satirized them. Stagg's work fills a large gap in early American scholarship, one that has escaped thorough art-historical attention because of the rarity of extant images and the lack of understanding of how these images fit into their political context.
Featuring 125 images, many published here for the first time since their original appearance, and a comprehensive appendix that includes a checklist of caricature prints with dates, titles, artists, references, and other essential information, Prints of a New Kind will be welcomed by scholars and students of early American history and art history as well as visual, material, and print culture.
"Thoroughly engaging with a well-crafted narrative, Prints of a New Kind is a long-awaited study filling a significant void in the history of American print culture. Allison Stagg sets the stage for a modern and popularized notion of political satire. This elegantly written book, lavishly illustrated, places the American tradition of caricature as separate from its European origins, with its own merits and history worthy of detailed examination."—Nancy Siegel, author of Along the Juniata: Thomas Cole and the Dissemination of American Landscape Imagery
The book received substantial publishing support from the Gerda Henkel Stiftung.