Admission to ARCH+ and Sto-Stiftung scholarship program
This year, Sarah Knechtel has been awarded the scholarship jointly offered by ARCH+ and the Sto-Stiftung. Students and graduates are given the opportunity to contribute to the content of the magazine and thus to the practical dissemination of critical architectural discourse.
Memories of the Resistance: Margarete Schütte-Lihotzky and the Art of Collective Dissidence, 1919-1989.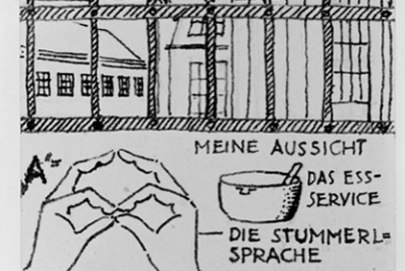 This translation and monograph makes Austrian architect Margarete Schütte-Lihotzky's memories from her time in the resistance against the Nazi regime available to an international readership. Part of the project is the foundation of the long-term research group "Architecture in Resistance".
Research project by Prof. Dr. Sophie Hochhäusl (Senior Research Fellow of the Humboldt Foundation)
Education in a System – West German Campus Universities of the Postwar Period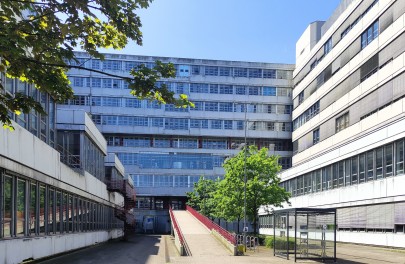 This project inquires into the historical, socio-political and epistemological dimensions of campus architecture. Architecture is seen on the one hand as a reflection of its social, political and economic contexts, and on the other hand as a formative force that shapes how people live and work together.
Habilitation project by Dr. Lisa Beißwanger
"Housewives and Architects": Marie-Elisabeth Lüders' Management of the New Architecture From Pot-Lid to Siedlung
This article aims to extend the techno-scientific (and male) histories of both standardization and the New Architecture with a reframing of what constituted "architectural elements" from the viewpoint of the very "housewives" who shaped modern architecture from the pot-lid outward.
Research project by Prof. Dr. Anna-Maria Meister
Reconstruction Reconsidered
As part of the DAAD Visiting Lecturer Program starting on 01.04.2021, we are challenging the new construction premise of architectural education in a research and teaching project with Dr. Igor Demchenko, taking on an investigation into the theory and practice of reconstruction.
Coding Objects: Proto-Algorithmic Thinking in Architecture
Centre for Documentary Architecture
Radical Pedagogies
This multi-year international collaborative research project of B. Colomina, I. G. Galán, E. Kotsiories and A.-M. Meister explores a series of pedagogical experiments in the education of future architects that played a crucial role in shaping architectural discourse and practice in the second half of the twentieth century.
More…